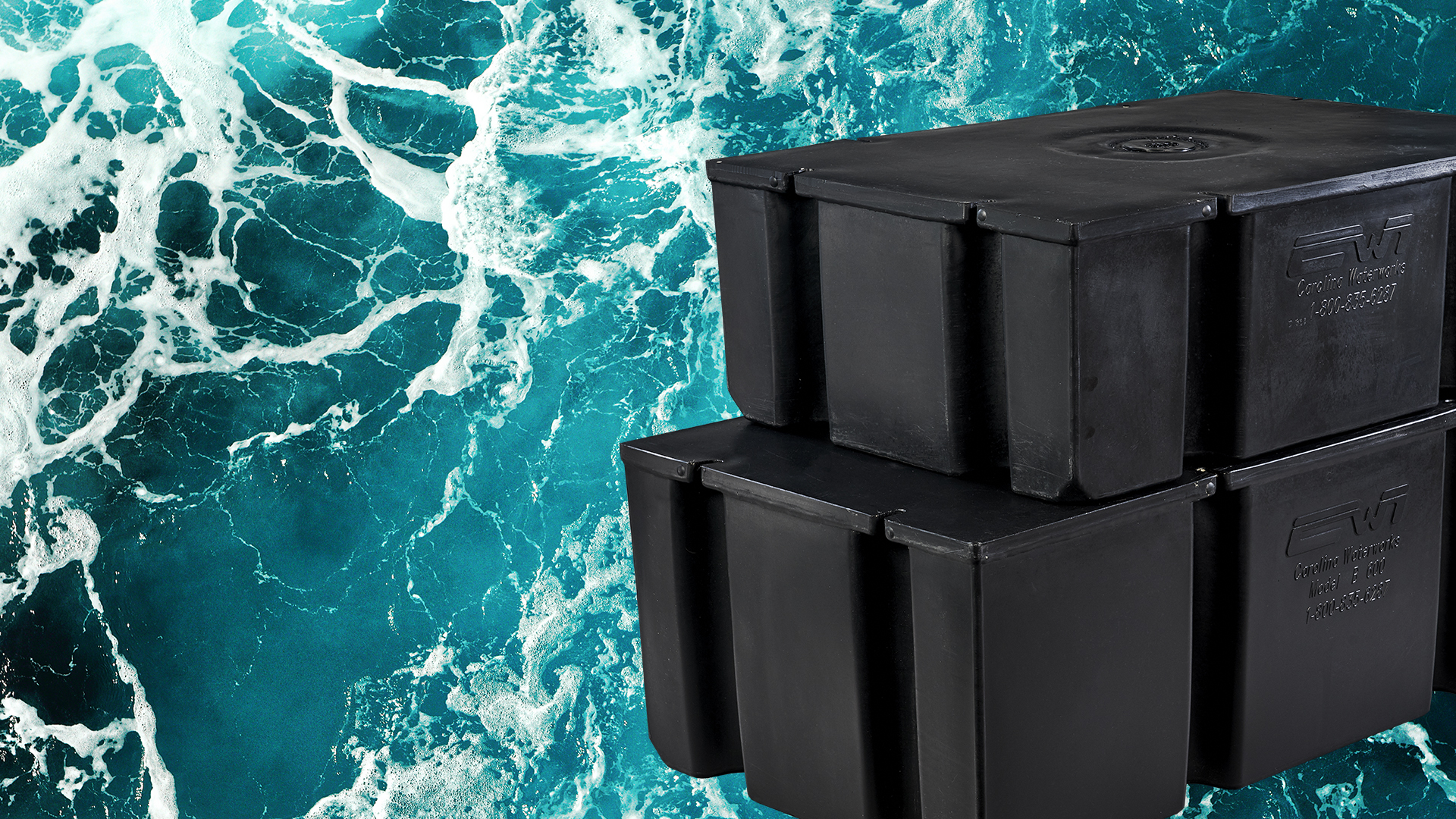 Dock Floats by Carolina Waterworks: Step Confidently!
August 26, 2022
Hello from Carolina Waterworks Inc., the manufacturer of choice for easy-to-use, low-maintenance dock floats in the Carolinas. We are eager to spread the word about the quality, reliability, and sturdiness of our dock floats far and wide! Read on, won't you?
High-Quality Dock Floats, Guaranteed
You may have seen the Carolina Waterworks Inc. brochure (FREE download!) and read the following description:
"Carolina Waterworks Inc. (CWI) offers the most advanced line of easily installed dock floats with the maximum lift capacity for waterfront residents, boaters, and marinas. Our floats are constructed of a thick-walled, rotationally molded polyethylene shell that encapsulates expanded polystyrene (EPS) – the finest flotation material on the water! The thick EPS shell is impact resistant, resistant to damage from marine life, and carries a 12-year guarantee."
Those are the highlights, but let's break that down, because the deeper you dig, the more that CWI quality shines through!
Expanded Polystyrene (EPS): Tiny foam spheres, fused together. Consisting of up to 98% air, EPS is lightweight and extremely buoyant. Yet, it is rigid and sturdy, and it easily assumes and keeps the desired shape. High-quality EPS by CWI passes the industry-standard 5% maximum absorption test. Finally, the EPS is encased in a thick and durable polyethylene shell that withstands the abuse of watercraft collisions and UV rays alike.
Maximum Lift Capacity: Our floats come in a variety of lengths, widths, and heights to accommodate your specifications. Based on your preferred dimensions, our floats deliver between 470 and 2150 lbs. of lift capacity.
12-year Float Warranty: CWI guarantees the polyethylene encased foam floatation unit for a period of twelve years from the date of delivery against cracking, peeling, sloughing, and destructive deterioration from ultra-violet rays while retaining its resiliency against ice and bumps by watercraft.
Sturdy, Steady, and Buoyant Dock Floats
Carolina Waterworks is a privately owned company with over 30 years of experience in the Marine industry. We manufacture, sell, and install Dock Floats that help make your ingress and egress safe and steady – while keeping your feet dry! We invite you to learn more about our dock floats – contact CWI today!